Vietnam Visa Arrival during Pandemic Covid-19
 Vietnam Visa Arrival during Pandemic Covid-19
During the COVID 19 Outbreak, it can be very difficult and frustrating if your company does not know how to handle the required paperwork. Also, a lot of people do not have the right company sponsor, which makes things even more difficult.
We, an over 20 experienced years company, can support you and your family to apply visa approval letter to enter Vietnam. Please read all information below to prepare the needed skills to come to Vietnam.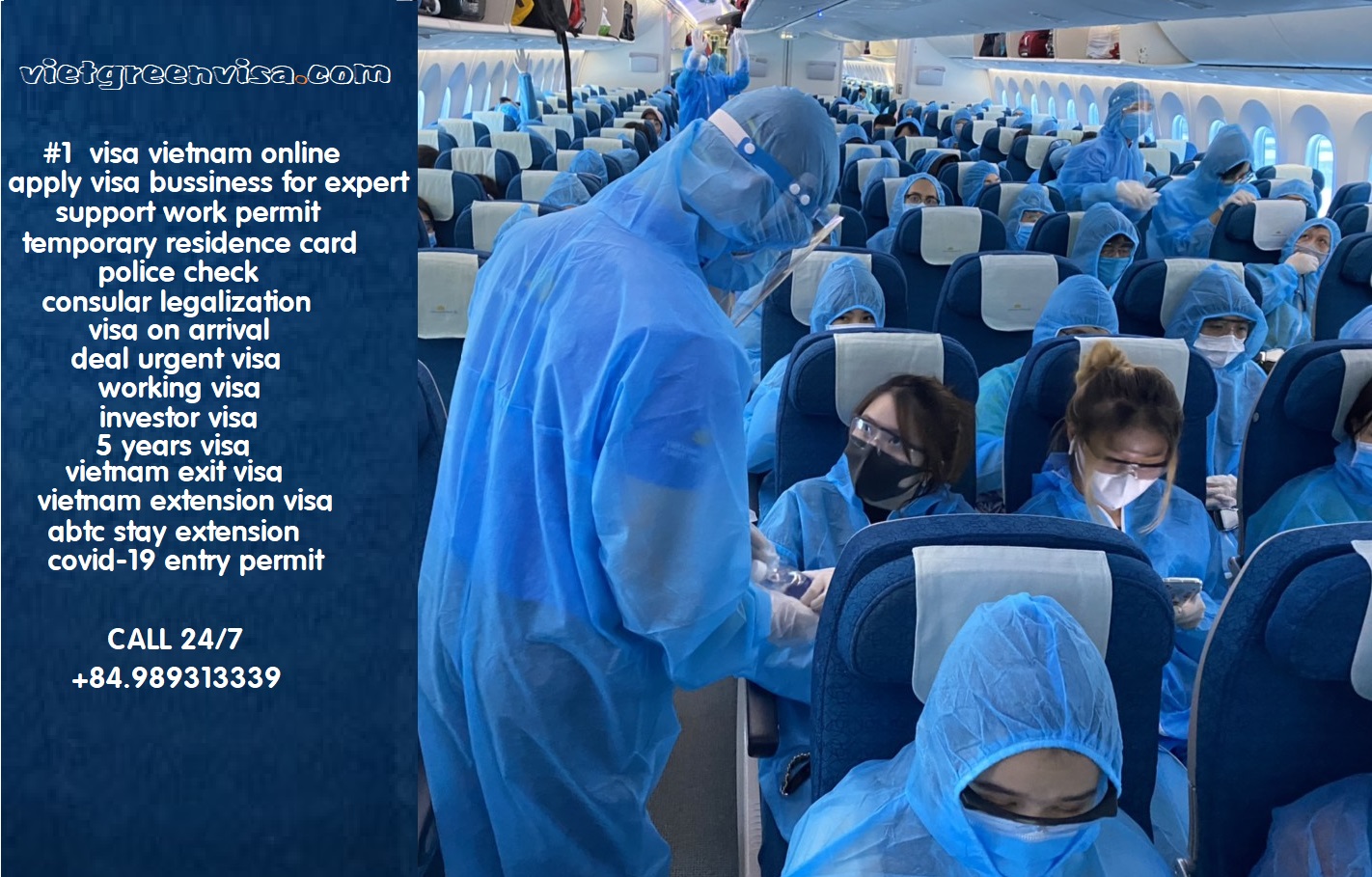 How about the cost?
| Type of visa | Service fee | Stamping fee |
| --- | --- | --- |
| 1-month visa entry | Contact Us | 25 USD |
| 3-month visa entry | Contact Us | 50 USD |
What is an "Vietnam Visa Approval Letter"?
The "Vietnam Visa approval letter" is a letter issued by Vietnam Immigration Department that allows you to enter and exit Vietnam for a given time period. With the approval letter, you can pick up your visa upon arrival at one of the three international airports in Vietnam (Hanoi, Ho Chi Minh City, Hai Phong and Da Nang).
At the airport, the corresponding authority will verify the details on the approval letter based on your passport and travel documents. As long as you make sure you input the correct details when applying, you will surely be granted entry upon arrival in Vietnam with the approval letter.
So what steps are needed to get a Vietnam visa during the pandemic/covid 19 period?
Please follow 6 steps below:
Step 1: Getting advice from us
You or your company sponsor can contact us to find out how to complete the procedure and what paperwork is needed to fulfill via our Email, WhatsApp or Phone Number.
Step 2: Get an Approval Letter from the committee of your province/ city
Your company will need to get this Approval Letter first as it's mandatory for the arrival procedure. We will be able to support your company to get it.
Step 3: Making a quarantine plan
Your company will need to make a quarantine plan and then send it to the Health Department to get its approval letter.
This letter will show which hotel you will be quarantined at and which flight you will use to arrive in Vietnam
Step 4: Get the an Approval Letter from the Immigration Department/Visa Letter
The next step is to take all of the documents to the Immigration Department to get a Visa Letter.
The Visa Letter will be valid for 3 months. During these 3 months, you can arrive in Vietnam whenever you want, depending on the flights and your schedule.
Step 5: Booking a flight
Booking a flight for arrival in Vietnam during the pandemic is different from the normal flight, you can't just book it online. You will need to contact a travel agent or a representative office of the airline in Vietnam so they can show which documents you will need and how to prepare them to be able to board the airplane.
We also support our clients to book flight tickets. Don't hesitate to contact us!
Step 6: Quarantine at a hotel
We usually book for our clients a 3-5 stars hotel with a nice balcony and windows.
The quarantine duration will be 21 days and the room will include 3 meals per day.
During the 21 days quarantine, you will need to do 3 COVID 19 tests. If the results come out negative, you can check out on day 21.
What are documents requirements?
Scan of your original passport.
Scan Of Your Degrees & Certificates
Scan Of The Company's Business License
Scan of Approval Letter from the People's Committee
How long does it take?
The process will take 4-5 weeks to finish all the paperwork
Read more here >>  How I survived a 15-day hotel quarantine in Vietnam
Frequently Asked Questions
 What kind of visa I will get?
The visa you will get is a business visa with 1 or 3 months validity. After 3 months you will be able to renew it for another 3 months inside Vietnam (no need to exit Vietnam). You can get work permit if you are under the sponsor of your current company.
 If the visa letter has a 3-month validity, when can I come to Vietnam after I get the visa letter?
The visa letter is valid for 3 months. During these 3 months, you can enter Vietnam whenever you want, but we highly suggest you come to Vietnam soon as possible, remember the visa will be expired even you do not use it anytime.
 What else do I need to do to come to Vietnam besides the paperwork?
You will need to take an RT-PCR COVID TEST before you come to Vietnam. The test will need to be taken at most 72 hours before you come to Vietnam.
 Do i need  to pay the stamping fee at the airport?
Yes, i do.
About the stamping fee:
For 1 month visa entry: USD 25
For 3 month visa entry: USD 50
 Can i apply without having a sponsor company?
I affair you can not apply without a sponsor company, due to the pandemic, the only expert can enter Vietnam, please read all information from our website carefully before applying.
VIET GREEN VISA-LÀM LÀ ĐẬU
address: Hanoi:09893133369 - Danang:0837333335 - Saigon:0988262616
#1 Trusted Vietnam Visa:
-Vietnam Visa Entry Permit and Quarantine Hotel Serices
-Vietnam Visa on Arrival; Vietnam 5-year Visa Exemption; Vietnam Visa Extension
-Vietnam Airport Assistance; Vietnam Work Permit; Vietnam Temporary Residence Card; Vietnam Police Check
-Chuyên gia tư vấn visa Mỹ, Châu Âu, Úc, Canada, Nhật Bản, Hàn Quốc uy tín hơn 10 năm qua
-Dẫn đầu dịch vụ tư vấn visa Du học, visa Lao động, visa Định cư, visa Kết hôn cho hàng nghìn người Việt Nam
-Hỗ trợ thủ tục chứng minh tài chính, chứng minh công việc, hoàn thiện thủ tục nhanh chóng tiết kiệm
-Tư vấn xin gia hạn visa, xin giấy phép lao động, thẻ tạm trú cho người nước ngoài tại Việt Nam
-Đổi bằng lái xe quốc tế uy tín, Hợp pháp hoá lãnh sự chuyên nghiệp, Dịch thuật công chứng tư pháp giấy tờ nhanh, Giao nhận & Miễn phí giao chứng từ toàn quốc, an toàn nhanh chóng
APPLY VISA 24/7