How to apply Vietnam work visa for Foreigners
Looking for a fast, convenient but secure way to get Vietnam visa? Applying a visa to Vietnam through us – Viet Green Travel/ VietGreenVisa.com is fully legitimate, convenient and secure for passengers.
The number of foreigners coming to Vietnam for a long-term job is increasingly currently. And to work in Vietnam legally, they need to have a work visa (LD visa). This article will provide you will full guide on how to make a working visa for foreigners in Vietnam and some important information as follows:
Overview
Legal grounds
How to get
Processing time
Work visa vs. Business visa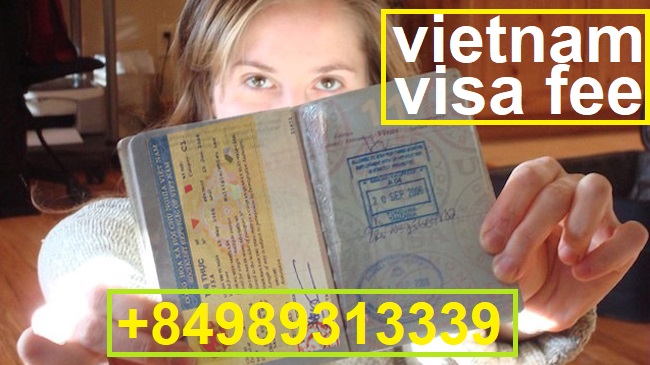 Overview about Vietnam Working Visa
The working visa for foreigners in Vietnam is symbolized as LD1 and LD2.
LD1 – to be granted to foreigners who come to work in Vietnam with work permit exemption certificate, unless otherwise provided for in international treaties to which Vietnam is a member.
LD2 – to be granted to foreigners who must have work permit to work in Vietnam.
This work Vietnam visa is valid for up to 02 years and can be extended. But in case the work permit is valid for less than 1 year, the validity of the corresponding work visa is equal to that of the work permit.
If you are interested in a work visa for Vietnam and its legality, you should refer to the following laws:
Law No. 47/2014/QH13 on entry, exit, transit, and residence of foreigners in Vietnam
Law No. 51/2019/QH14 amending and supplementing a number of articles of the Law No. 47/2014/QH13.
Circular No. 04/2015/TT-BCA providing regulations on specimen papers concerning foreigners entering, leaving and residing in Vietnam
Decree No. 11/2016/ND-CP governing the implementation of the Labor Code on issuance of work permits to foreign workers in Vietnam and expulsion of foreign workers in Vietnam without work permits.
How to Get a Vietnam Work Visa
To get a work visa for Vietnam, both the entity where the foreigner works and the foreigner himself/herself should follow 5 steps below:
Step 1: The Vietnam-based company shall prepare the following documents:
The Vietnam based company will act as a guarantor and shall prepare the following documents to apply for a work permit for its foreign employee:
Operation license of the company of the company/office where the foreigner is working for (it can be the Business registration certificate, or investment license, or operation license of a branch or representative office);
Certificate of seal specimen or Statement of Seal Use by the Company
Form NA16 – Registration form for the seal and signature of the legal representative of the enterprise operating in Vietnam;
Form NA5 – Application for visa, visa extension, extension of stay for foreigners in Vietnam. You can download it here.
01 3*4cm photo
Work permit or work permit exemption certificate.
Copy of valid passport
Step 2: Submit the documents
Representative of the entity where the foreigner is working for will submit the documents mentioned above at the Vietnam Immigration Department or the Immigration Office under the Department of Public Security in city or province where its head office is based.
After submitting the documents and paying the visa fee, the submitter will receive an appointment note stating the expected date to receive the visa processing result.
In case of getting the working visa stamped at the Vietnam embassy/consulate in foreign country, a Fax charge must be paid.
Submission time: Monday to Friday, Saturday morning.
Step 3: Receive the work visa letter for Vietnam
The company's representative, on the appointed date, will visit the Immigration department/office to receive the visa letter (if issued).
Step 4: Inform the foreign worker
After getting the letter, the entity shall notify the foreigner via email, fax or express courier so that he/she can complete the visa procedure.
Step 5: Receive the visa and pay fee
The foreigner will, at the office of Vietnam embassy/consulate in his/her host country, submit:
Form NA1 – Vietnamese Visa Application attached with 3x4cm photo
Original valid passport
Copy of the visa letter issued by the Immigration Department/Office of Vietnam
and pay for the visa fee applied by the embassy/consulate to get the work visa stamped onto passport.
How Long does it Takes to Get a Work Visa for Vietnam
The processing time of a request for work visa by the Vietnam Immigration Department/Office is normally 05 working days since receipt of full required documents.
Difference between Vietnam Work Visa and Vietnam Business Visa
Many foreigners might think a business visa and a work visa for Vietnam is the same. But in fact, they are completely different. Vietnam work visa is not a business visa.
While a business visa (DN visa) is granted to those who come to work with Vietnam-based enterprises, a work visa (LD visa) is granted to those who come to work for Vietnam-based company or office.
The DN visa is applied online or directly at the Vietnam embassy/consulate in foreign country by the foreigners themselves but the work visa is applied in Vietnam by the company where the foreigner works for and then stamped in the embassy in foreign country by the foreigners themselves.
Applying for a business visa does not requires a work permit, but applying for a work visa does.
A work visa might have longer validity than a business visa.
With a work visa, one can apply for a temporary residence card while he/she cannot do so with a business visa.
Notes:
Visa on arrival is available for Air travelers. Those arriving by land or cruise are required to contact the local Vietnam embassy to get a full Vietnam visa before departure.
Visa on arrival must be picked up at Vietnam airports after landing. See detailed visa on arrival procedures at Vietnam airports.
To fasten and smooth out your process of getting visa stamped at Vietnam airports; consider using our Airport services here.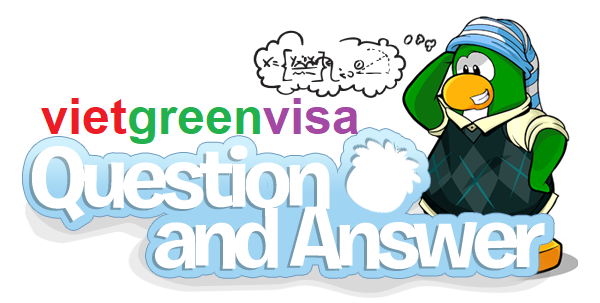 Frequently Asked Questions
How long in advance can I apply for an approval letter?
You can apply for the visa approval letter at any time convenient for you, but it should be at least 3 working days (for tourist visa) or 7 working days (business visa) to avoid emergency fees. For example, if you are planning a trip to Vietnam in February 2020, you can apply for the letter right now. Your visa approval letter becomes valid from your granted arrival date, not from your date of application or the date of issuing your letter.
Can I apply for a business visa online?
Sure, business visa is available through our service. Please see the Business Visa page for more information.
What documents do you need in order to process my application?
Please find the below for required information to process your visa on arrival and what are required at Vietnam airport.
1- To obtain an approval letter for the visa on arrival, you are required to submit the following information:
Your Full name – The same as in passport
Date of birth
Nationality
Passport number
Travel dates
Purpose of visit
Type of visa
2 – When you arrive at Vietnam airport, please present:
Approval letter (hard copy)
Two (02) passport size photos
Entry/exit form
Original passport
Stamping fee (by cash)
Can I apply for my whole family in one application?
Yes. You can apply for Vietnam visa on arrival for your whole family in one application. In case your group have more than 10 people, just let me know at visa@vietgreentravel.com or info@vietgreentravel.com or vietgreenvisa@gmail.com  - Hotline English Speaking: +84989313339. We will get back to you to make your application process simple.


VIET GREEN VISA-LÀM LÀ ĐẬU
address: Hanoi:0989313339 - Danang:0837333335 - Saigon:0988262616
#1 Trusted Vietnam Visa:
-Vietnam Visa Entry Permit and Quarantine Hotel Serices
-Vietnam Visa on Arrival; Vietnam 5-year Visa Exemption; Vietnam Visa Extension
-Vietnam Airport Assistance; Vietnam Work Permit; Vietnam Temporary Residence Card; Vietnam Police Check
-Chuyên gia tư vấn visa Mỹ, Châu Âu, Úc, Canada, Nhật Bản, Hàn Quốc uy tín hơn 12 năm qua
-Dẫn đầu dịch vụ tư vấn visa Du học, visa Lao động, visa Định cư, visa Kết hôn cho hàng nghìn người Việt Nam
-Hỗ trợ thủ tục chứng minh tài chính, chứng minh công việc, hoàn thiện thủ tục nhanh chóng tiết kiệm
-Tư vấn xin gia hạn visa, xin giấy phép lao động, thẻ tạm trú cho người nước ngoài tại Việt Nam
-Đổi bằng lái xe quốc tế uy tín, Hợp pháp hoá lãnh sự chuyên nghiệp, Dịch thuật công chứng tư pháp giấy tờ nhanh, Giao nhận & Miễn phí giao chứng từ toàn quốc, an toàn nhanh chóng
APPLY VISA 24/7